APPLY NOW | ULSC - NITC MOON DAY CAMP 2022
20 July,2022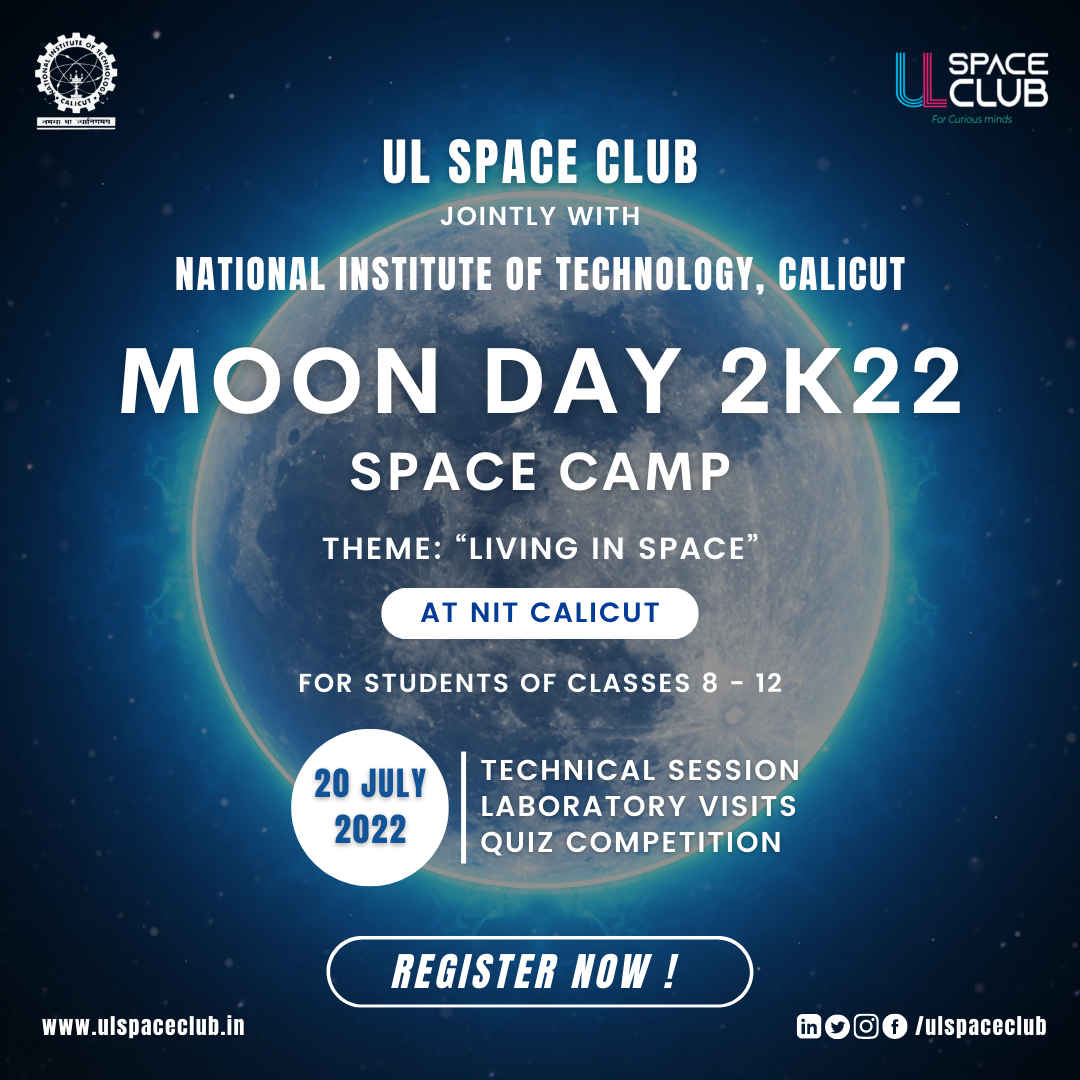 Click on APPLY NOW To register.
UL Space Club jointly with the National Institute of Technology, Calicut is organizing a one-day space camp for space enthusiastic students. The camp will be for Space Club members and students selected through applications. Space Camp application is now open for students of classes 8 - 12. They can apply through our website. The camp will consist of Technical Sessions, Quiz competitions and Laboratory visits at NIT Calicut. The famous scientist, Dr Syed Maqbool Ahmed will interact with the camp participants. Students will be awarded participation certificates.
The quiz competition will be restricted to camp participants only. Those selected students can attend the quiz. A preliminary round will be conducted online mode on 19 July and the final round will be conducted at the space camp venue. Camp participants will have an opportunity to visit the laboratories at NIT Calicut.