FELICITATION CEREMONY AND WEBINAR SESSION 40
11 September,2021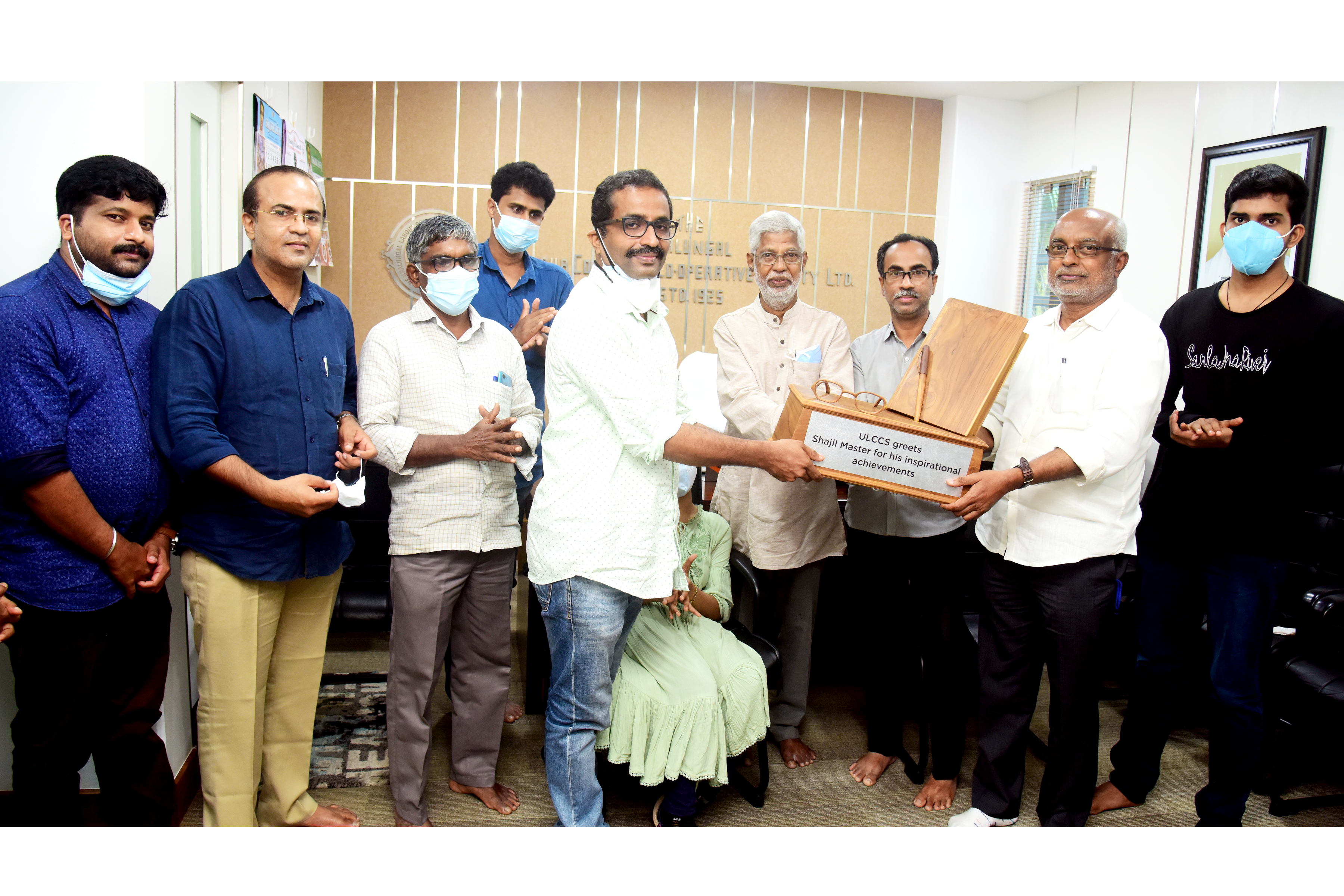 The 40th Webinar session of the UL Space Club held in virtual mode on 11 September 21 turned out to be a memorable occasion with the honoring by ULCCS of teacher-student duo achievers from the UL Space Club fraternity. While UL Space Club student member Arya Raj fought all odds of acute disability in the form of cerebral palsy and scored 1200 out of possible 1200 for the Plus12 examinations, our patron, mentor, and teacher UK Shajil - Higher Secondary Teacher - GGHSS Balussery scored a double with the Gurushreshta as well as the Best Teacher Award 2021 being conferred on him.
These achievers were honored at the ULCCS Head Quarters by Chairman of ULCCS Shri Ramesan Palery during a brief function presided over by Shri EK Kutty Chef Mentor-UL Space Club. Shri T Damodar Master welcomed the gathering. Dr. YVN Krishnamurthy - Registrar -IIST, Sri PJ Bhat - Former Associate Director URSC, Honourable District Judge Shri RL Byju, Dr. Roshan Bijlee, Dr. Jyothy Basu, Shri Padmanabhar - Former Scientist ISRO felicitated and lauded the achievers.
The awardees expressed their happiness in being honored.
In the webinar session that followed, Student members Arya Raj, Abhiram, and Navneet S presented papers on varied topics of interest related to Space Science & technology, which were well received. The webinar was moderated by student member Abhinand and coordinated by Varun K.
In the concluding session, Shri Soman Master thanked everyone for their presence and participation.