National Science Day Celebration 2022
28 February,2022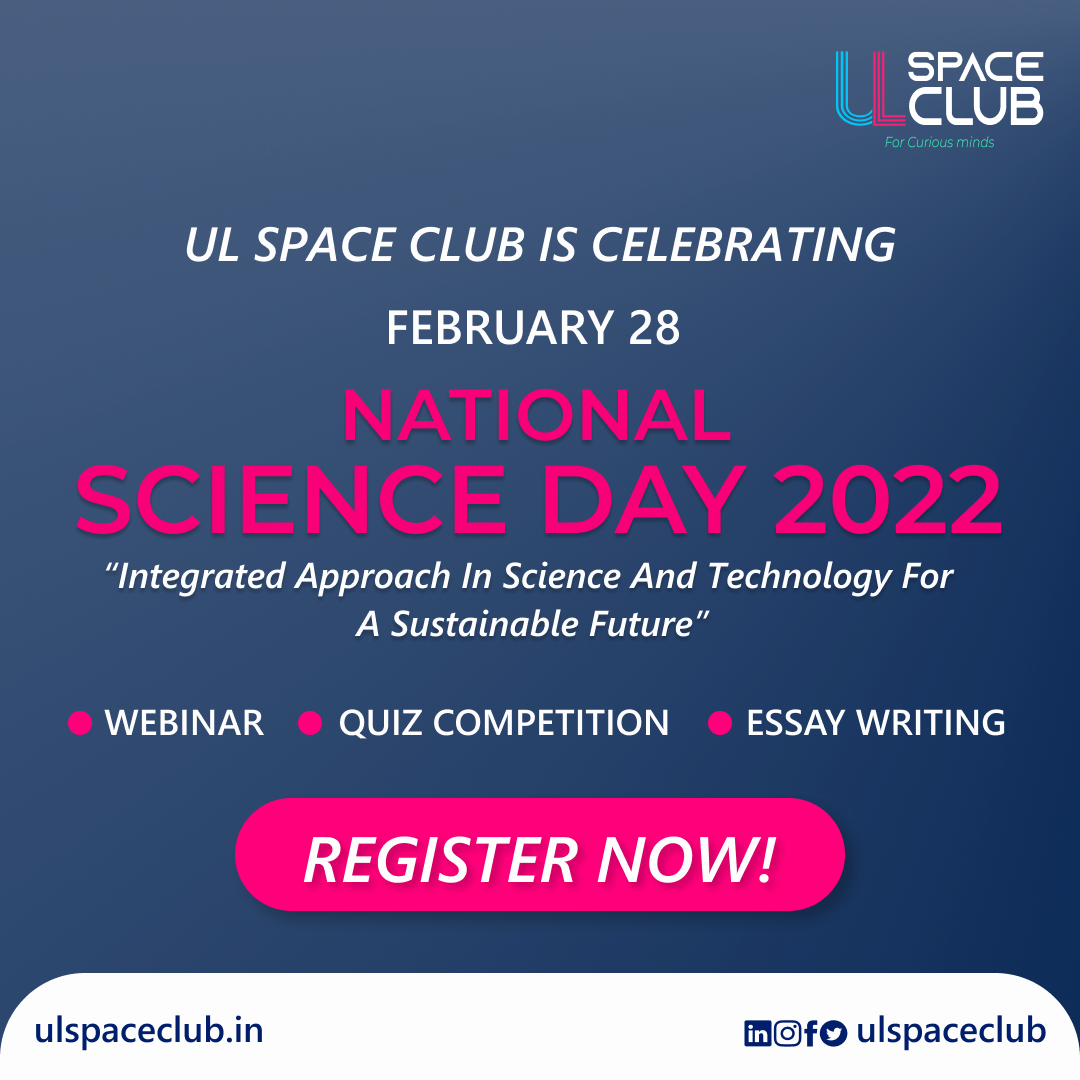 National Science Day - 2022
We the UL Space Club decided to celebrate this National Science Day. As part of this, we are hosting a national webinar and a number of exciting events.
Events include webinars, essays, and quizzes. From February 14 to 21 students can register for the event through our website.
The event will be held on February 27 and 28. Prizes will be awarded to the competition winners.
Registration link for Essay competition - NSDC 2022 Essay Writing Competition ULSC
Registration link for Quiz competition - NSDC 2022 Quiz Competition ULSC
For more details and queries send an email to ulspaceclub.info@gmail.com