SPACE CAMP AT CUSAT
08 October,2022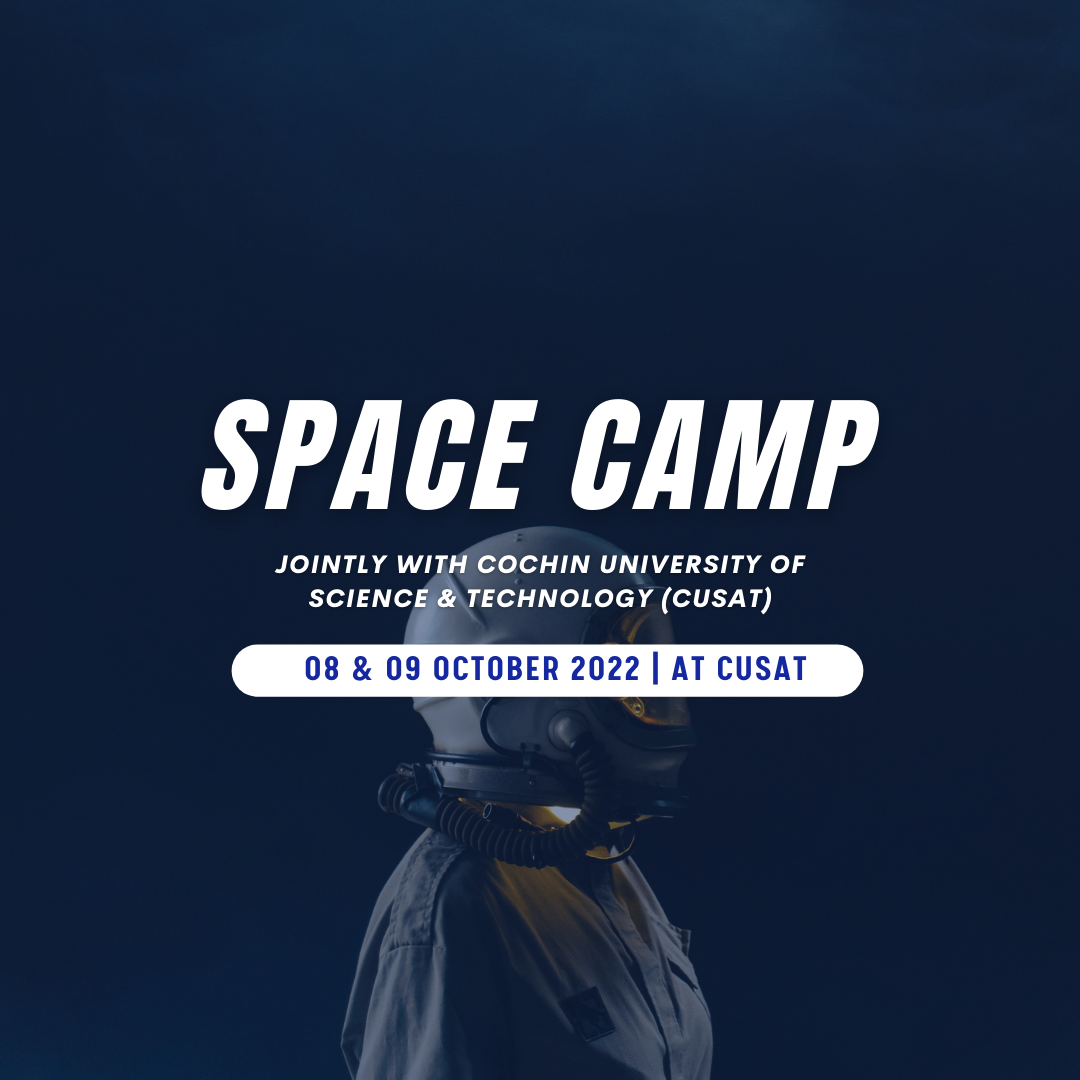 UL Space Club conducts a residential Space Camp jointly with Cochin University of Science and Technology as a part of our Foundation Day & World Space Week Celebrations 2022.
Camp is exclusively for High school and Higher secondary students of Palakkad, Thrissur, Eranakulam, Kottayam and Idukki districts.
The camp will be conducted at the CUSAT campus on 08 & 09 October 2022.
Students are asked to upload a presentation on or before 25 September 2022.
The presentation should be uploaded as ppt or pdf.
This should be done as part of registration.
The list of selected students will be published in our website on 1 October 2022.
For details of other activities in connection with our Foundation Day & Space week celebrations, click below: