SPACE CLUB AT CAMPUS
04 October,2022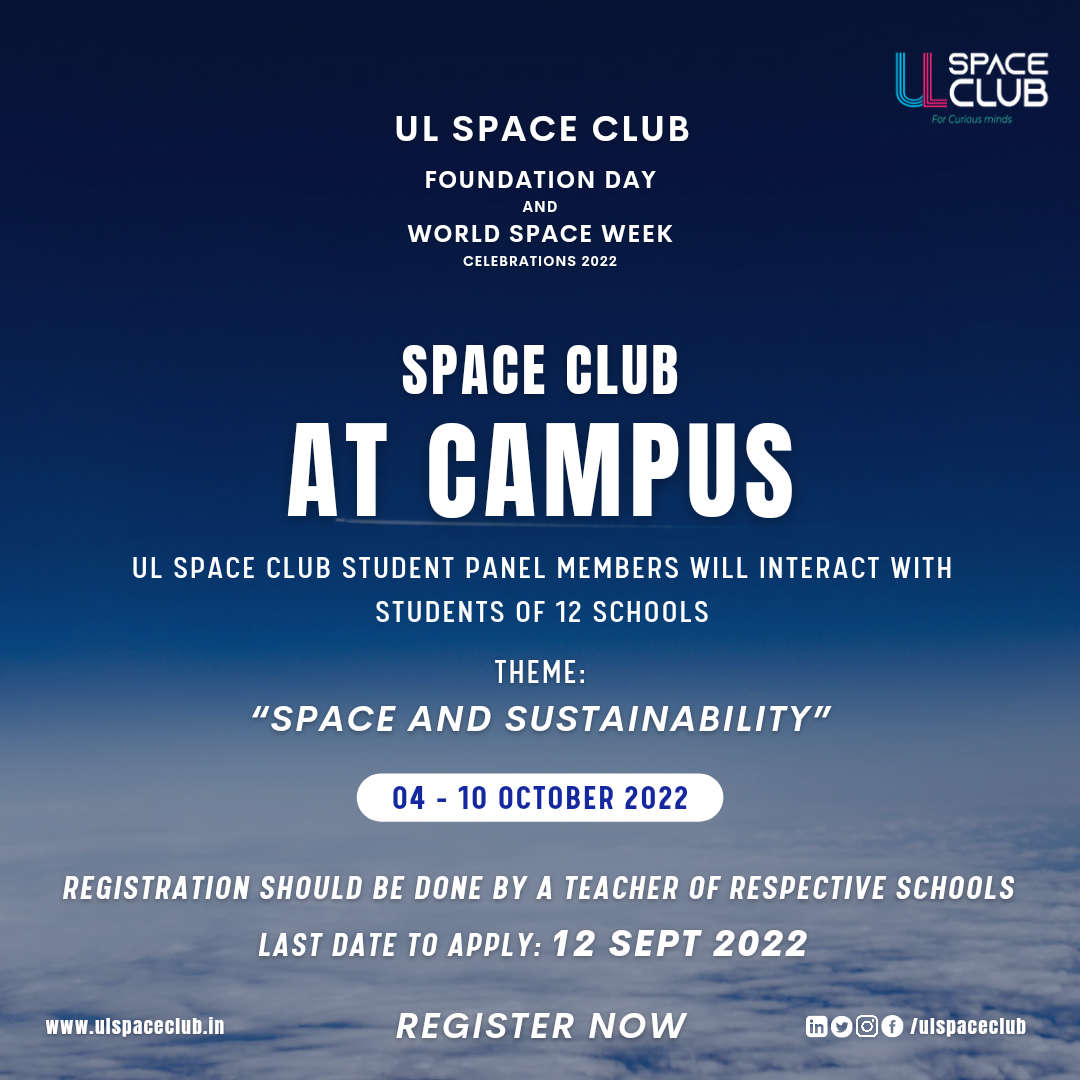 SPACE CLUB AT CAMPUS
As part of 2021 space week celebrations our student prodigies handled various sessions for 158 schools all over Kerala through online mode.
This year our student panel members will interact with enthusiastic students at schools and colleges.
Institutions can register through our official website.
We conduct sessions only at the first 20 institutions.
We are limiting the opportunity to students of classes 8-12.
(Registration should be done by a Teacher or the Head of Institution of respective schools.)